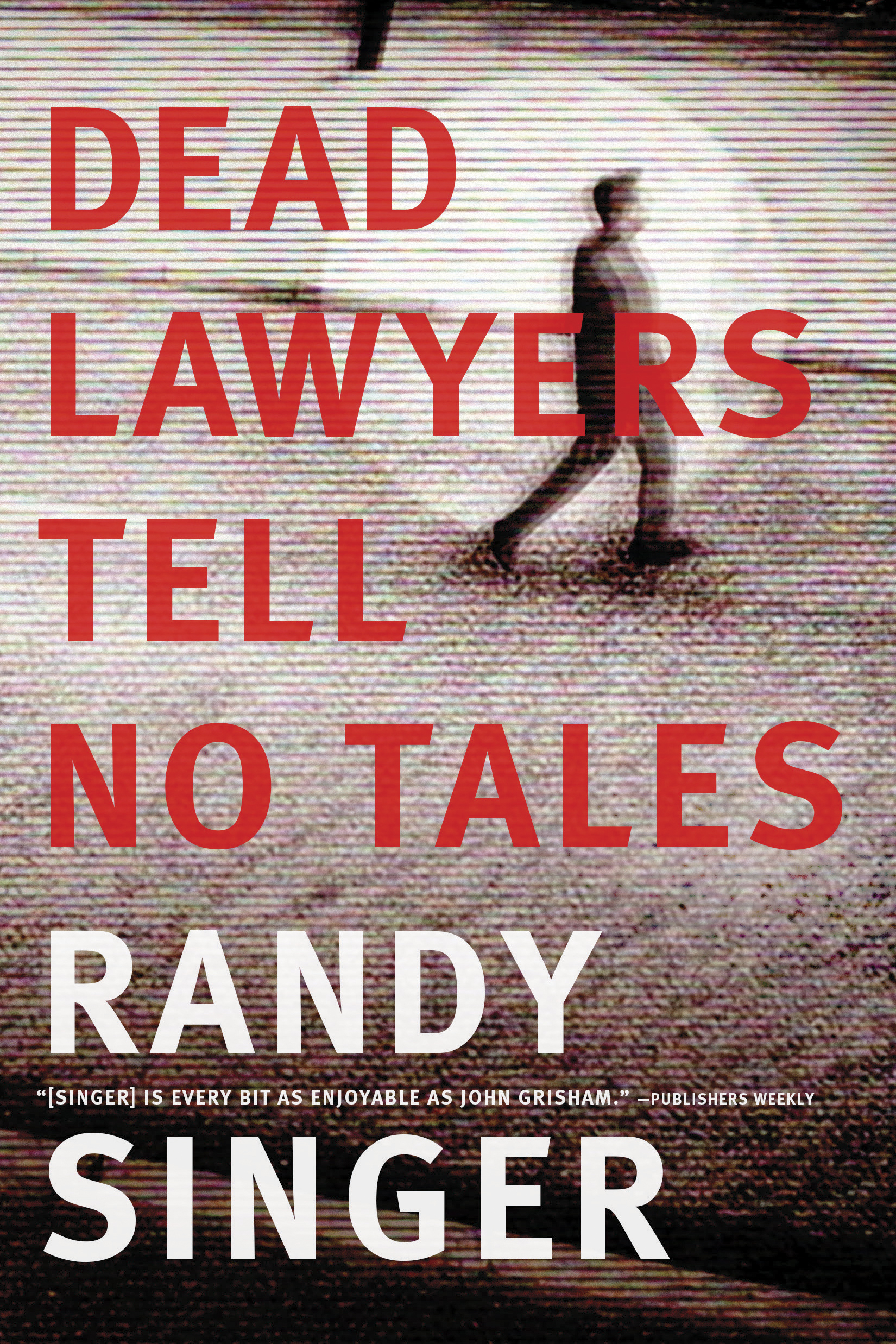 Secrets. Vendettas. Revenge. Anger. Danger.
Randy Singer, a lawyer-pastor-author, always finds a way to weave intrigue and mystery into a gripping legal thriller. I have read two of his other books, including The Last Plea Bargain. I love the knowledge that he is able to incorporate into his books, because I leave feeling like not only have I enjoyed a great story, but I have also learned something about the legal system that I hadn't known before. So, I was definitely excited to jump into this novel when I heard it was coming out.
Dead Lawyers Tell No Tales is an intriguing story about a football player criminal who gets a second chance given to him when he passes his interview after law school that let him become a practicing lawyer. Until then, he didn't know if his dreams of changing the world by becoming a lawyer were going to come true. He changed while he was in prison. Somehow, when the Gospel was presented to him there, it made sense, and he decided that it was his mission was to instill hope in those who had been accused and felt like they had no where else to go. He decided the law was his avenue for doing this.
If being approved by the Character and Fitness Committee wasn't enough of a second chance, after a month or so of searching desperately for a job, Landon got handed a great job with a top lawyer in a chance meeting at the courthouse. He was ecstatic; things were finally starting to fall into place. His news-casting wife and he were both doing what they loved, what they felt passionate about, and their family was starting to match their dreams. But all of that was going to change in an extremely short amount of time.
When lines start getting mixed and crossed both at home and at the office, Landon and Kerri start wondering if everything is actually as it should be. Landon gets mixed up in a case that leaves his office in a tailspin of horror and confusion when their best lawyer is murdered while working on a high profile case, and Kerri finds herself torn between supporting Landon and possibly being offered a journalists dream working for a secretive and controversial firm in Washington, D.C.  Landon battles between fear and the need to care for his family and a sense of loyalty and devotion to the man that offered him his first job out of the kindness of his heart. Things continue to escalate, people start to disappear, until . . . well, this isn't a spoiler post. Read it for yourself! Here, I'll get you started with the first chapter . . .
Now, for a review. As usual, I loved Singer's fast pace and exciting story line. He is a master of weaving together a story of intrigue, and it is always backed with extremely good information, since he is writing from real experience. This fact has served him well in all of his books and lends a good measure of integrity to his writing. On top of all of this, he knows how to create and interact with characters on a very real and human level while still maintaining deep truths and ideas about faith and life.
I have only a few critiques of this book, and most of them are because I have already read his others, and so perhaps had higher expectations. The other two books that I have read: The Last Plea Bargain and The Justice Game both dealt with highly controversial issues. Though Singer doesn't tell you what to think, he lays both sides out on the table and gives you just enough to force you to think through the issue on your own. I was really excited to see what issue he was going to deal with in Dead Lawyers Tell No Tales, but sadly it wasn't there. There are definitely issues still, perhaps he was dealing with second chances or grace, but certainly there was no overarching issue like gun control or the death penalty as the previous books have had.
Another issue that I had with the book was that, the last few chapters try to weave in the Gospel. There are very small mentions of faith at different points of the book, but I was disappointed that the faith did not seem extremely real. It felt like it was an addition, rather than what faith truly is, a way of life. I appreciate Randy Singer writing from a Christian worldview, and I also appreciate him wanting to include the Gospel in his novel, but I feel that if it is not given priority and a high level of importance, than in reality we are just doing the Gospel a disservice. Faith is not an addition to life, it is life, and I felt that that wasn't clearly portrayed through this story. (Please watch this, because although that was my own perception, that is not Singer's goal at all!) 
My final criticism was that I felt at times that there were a few too many threads going on in the story, that perhaps it was a bit busy: too many affairs, too many angry characters, too much conflict. I know, how can I criticize a thriller for having too much action and conflict, right?! But, in my mind, each action needs to feed the story, the plot. If the affair or the conflict is extraneous, then it is weakening the important ones. But, that was just my personal opinion while reading the story.
I definitely recommend this book. If you like thrillers and legal fiction, you will definitely like this story! But before you start, I encourage you to check out a little bit more about Randy Singer. Read this Q&A to get a little bit of an idea of where he was coming from, what his goals for this book were, and how he hopes it will impact his readers.
Now . . . if I haven't persuaded you to buy the book yet, check out these other great bloggers who have also read it:
————-
I received this book for free from Tyndale House Publishers for the purpose of reviewing. All thoughts and opinions are my own.