A strong belief in God is like forging steel; it must be repeatedly tested in fire, then cooled in the waters of His mercy before becoming resilient enough to withstand evil.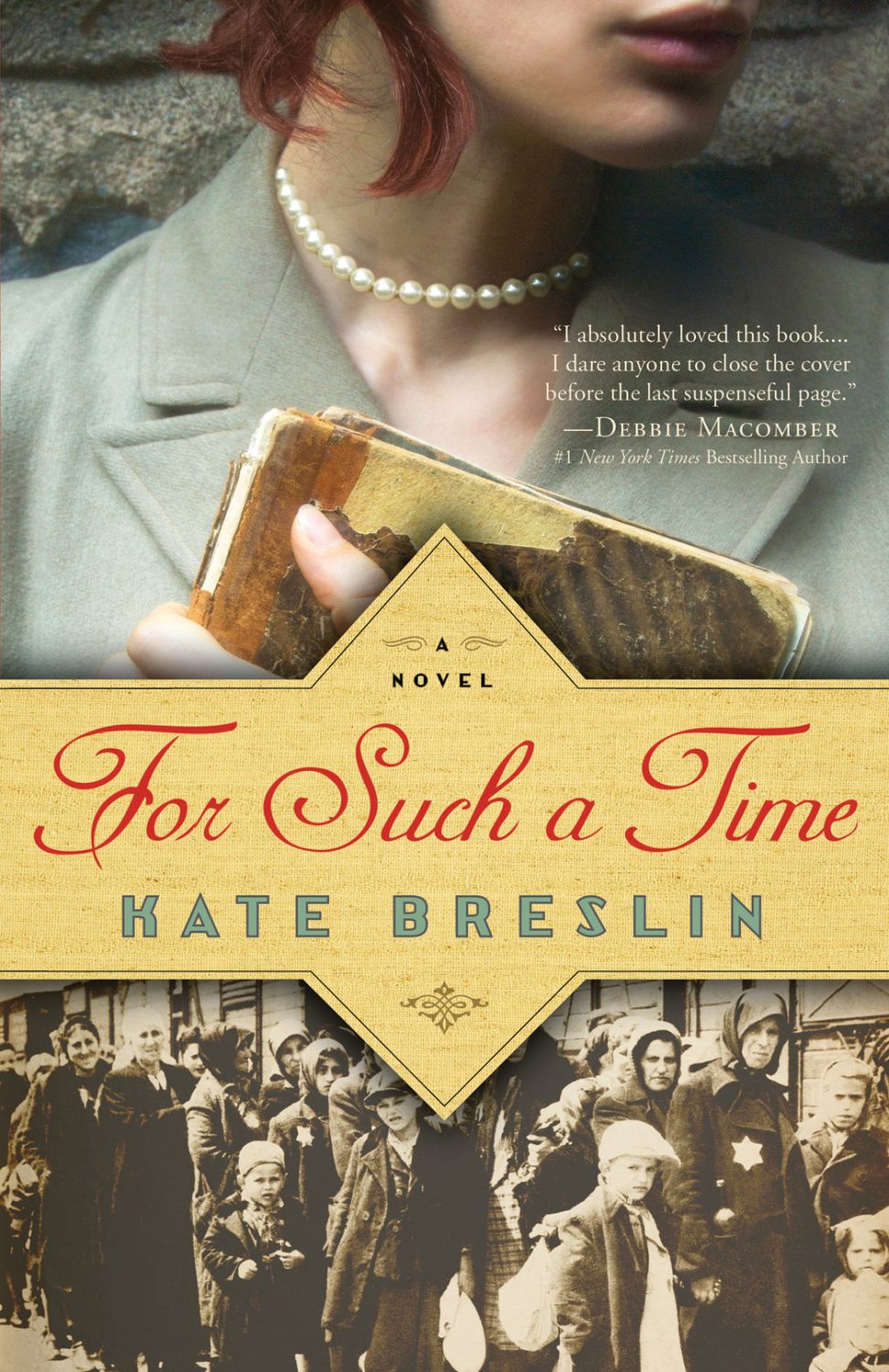 For Such a Time
 by Kate Breslin is a beautiful story of love and heartache set in a concentration camp in Czechoslovakia during World War II. The story, as can be surmised from the title, is a loose shadowing of the story of Esther in the Bible. Stella is a Jew who is a bit of an anomaly. With her blond hair and blue eyes, she can easily pass as German, and it was these traits combined with a fierce love and determination that got her saved from Dachau and taken in to be the secretary for a commandant newly appointed to be the head of Theresienstadt, a 'model' ghetto for Jews.
While Stella plays the part of Austrian secretary, she finds herself conflicted by the plight of the Jewish people on the other side of the walls. How can she live in luxury while they suffer. And yet, every time she tries to make a move to lessen their suffering, she realizes the danger that she poses to herself. She will be found out and then she will be in no position to help them at all. Added onto these fears and doubts, Stella finds herself falling for the commandant, who for some reason has taken a fancy to her.
The story is one of intrigue, fear, suffering, hate, revenge, and hope. At the beginning, Stella has little faith in the God of Israel to take care of her and her people. But through the story she is constantly challenged to look to Him as her solace and to follow the signs He puts in her way to help her make a difference for the Jewish captives at Theresienstadt.
———–
I have not picked up a Christian Historical Romance for ages. But, I used to read them quite a bit when I was in high school and college. I'm not sure what happened that caused me to be disenchanted, but I have been for a couple of years now. I am really happy to say that I really enjoyed this book. Jeremy heard it several times from me that, "This book is really good!"
There was something really interesting about knowing somewhat the direction that the story was going to go, because it was shadowing the story of Esther in the Bible, but at the same time, there were still lots of twists and turns that I would never have anticipated! It was nice to keep those included so that I needed to keep reading to see exactly how things would be resolved.
All of that being said, my few criticisms of the book are that it started to feel a little long as I got towards the end. Don't get me wrong, the story definitely kept moving forward, and the resolution was at the right time. There was just something that started to feel a little slower in the last quarter or so. Also, there were a few times when I started to feel a little confused following the characters. There are several SS ranked officials that were referred to alternatively by names and ranks, and I would struggle to follow who exactly was who. This could be entirely just my problem, but I did have some trouble with it. Final criticism, there were a few untied pieces that I would liked to have known what happened. These were not huge, and not fundamental to the story line, but you know how it is when there is something that catches your attention, and you never quite figure out how or why it happened. Obviously, my criticisms are all matters of taste, not actual problems with the book.
I would definitely recommend this book, especially if you like historical fiction, and particularly WWII fiction. There is a lot woven into this story about trusting God and learning how to follow Him even when it doesn't make sense. It was an encouraging read, and it was exciting to think of the possibilities we have when we trust God. I will be sending this up to PA for my mom and grandma to read next, because I'm sure they are going to love it!
Let me know if you've read it in the comments!
————-
I received this book for free from Bethany House Publishers for the purpose of reviewing. All thoughts and opinions are my own.